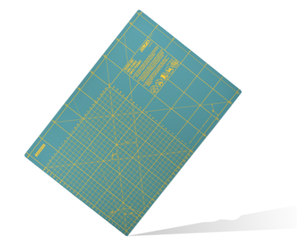 OLFA FCM-A3 30x43cm
Regular price
€33,99
Sale price
€45,99
Estimated Shipping Time: 3-7days (
OLFA FCM-A3 - Folding cutter - 32 x 43 cm, new specialty surface and material, with a smooth cutting edge for folding.
The cutting edge is provided with 2 mm thick, easy-to-read figures, metric grating and the most commonly used grooves.
There is a non-slip foam layer on the back of the cutter, which increases the stability of the cutting board.
The underlay is semi-foldable for travel or storage.
Equipped with round-patch patchwork - 9mm standard and art knife.
---
More from this collection